Media Composer
I create music for media content with focus on scoring for moving picture like short films, commercials or projections. Finding the right music for every scene is my biggest aim.
Good media needs good music
Arranger and Orchestrator
Do you need an orchestration, arrangement or transcription of a special tune?

I've years of experience in arranging songs for orchestral or brass ensembles and bands like WDR Funkhausorchester,
Northern Film Orchester or What the Funk.
Geben und Nehmen
The anticipated soundtrack for Andreas Hettmanczyk's film "Geben und Nehmen" is now available for your listening pleasure. Dive into a musical odyssey that delves into the depths of the human psyche and embarks on a journey of hope and reconciliation with its 15 captivating tracks.

Special thanks to the OLYMP String Quartet:
Violin I: Lukas Döhler
Violin II: Felicitas Bruckmann
Viola: Beatrice Büchler
Violoncello: Katharina Graf
Recording Engineer: Henning Jung

Actors on the picture:
Thomas Gerber
Phillip Sponbiel
DoP: Emanuel Malzew


Listen now and embark on a journey of sound and emotion with "Geben und Nehmen".

November 2023
Content from Youtube can't be displayed due to your current cookie settings. To show this content, please click "Consent & Show" to confirm that necessary data will be transferred to Youtube to enable this service. Further information can be found in our Privacy Policy. Changed your mind? You can revoke your consent at any time via your cookie settings.
Consent & Show
Twilight Chronicles
"Twilight Chronicles" is out now!
This project is my first solo album for production music, crafted to elevate trailers, TV, films, and gaming. Immerse yourself in cinematic adventure with 15 tracks and over 400 variations.

Big thanks to "Klanglobby Production Music" for their support. Join me on this musical journey!

The Spotify release is coming soon, too.

September 2023
Content from Youtube can't be displayed due to your current cookie settings. To show this content, please click "Consent & Show" to confirm that necessary data will be transferred to Youtube to enable this service. Further information can be found in our Privacy Policy. Changed your mind? You can revoke your consent at any time via your cookie settings.
Consent & Show
Cosmic Monoliths
In April, I created the orchestral track "Cosmic Monoliths" as a release for "Formed in Translation".


Formed In Translation is a project where two composers and two visual artists come together to create a new kind of artistry. It is based on the principle of "Chinese Whispers" (Ger.: "Stille Post"):

"Cosmic Monoliths" was inspired by an amazing drawing from Leander Kemperdick.
Formed in Translation-Team:
Visual artists:
Madeleine Wörheide, Leander Kemperdick
Composers:
Niels N. Winter, me
Management:
Lucy Zarse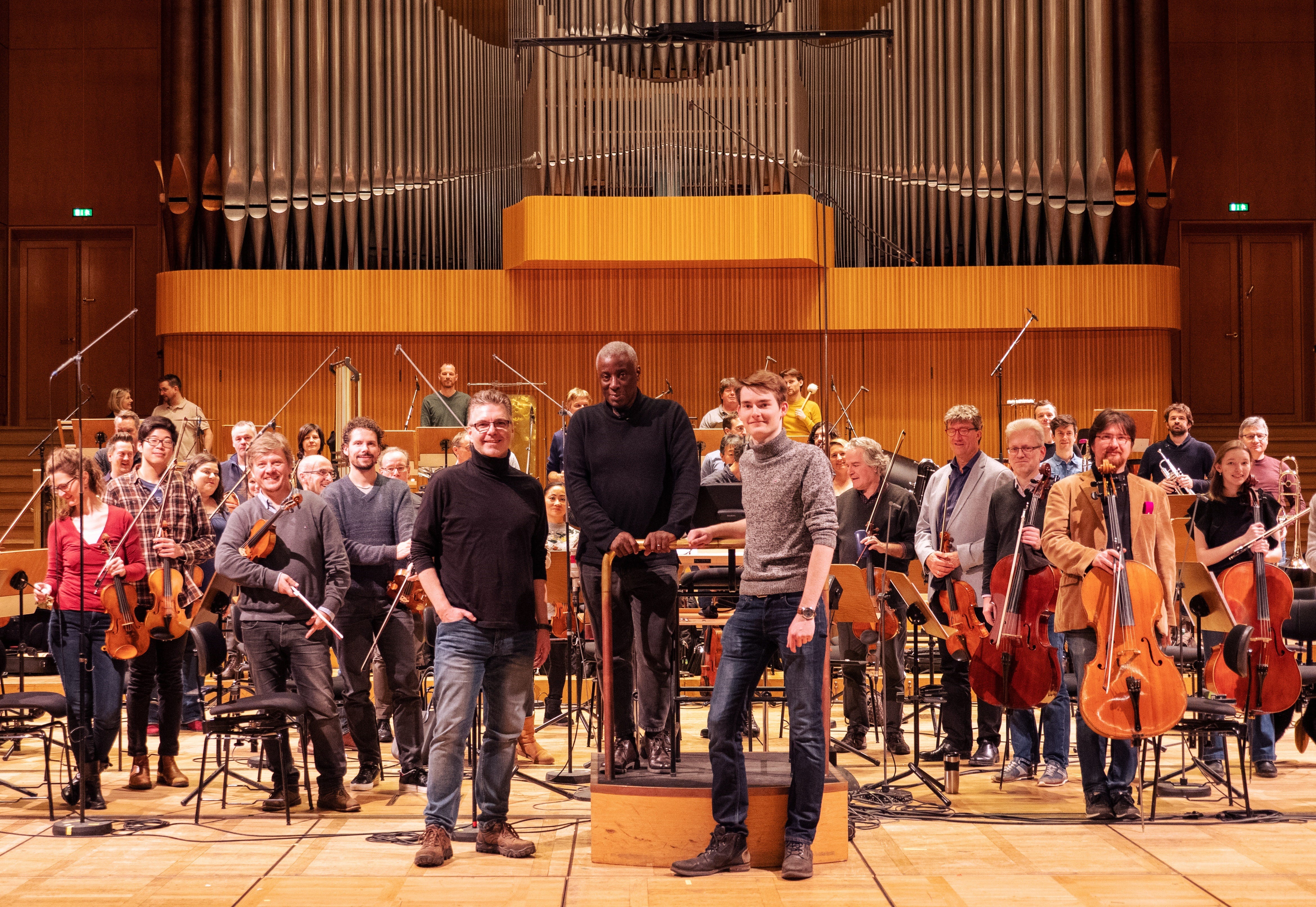 Work with me
You're searching for the right music for your project? Send me brief infos and you'll get some insights of my work. I hope to get together with you
Photos by Miroslav Radev ©2020